In this post we present a sleeping bag from the German brand Deuter-Trek Lite+3ºc, showing its features, positive and negative points. This equipment is recommended for climbers, Scouts, for use in shelters, biking, bike trips, or for use in mountain on cold nights during the spring or summer.
However, before you start talking about this essential equipment, know the difference between feather goose down and synthetic fiber:
Goose Feather: The feather is lighter, more resistant, compact and expands more, with this isolating better than cold, compared to synthetic fibers. However, the plume loses all its qualities and gets heavier when wet.
Synthetic fibers: The main advantages of synthetic fibers on the plume of goose, are in price and higher resistance to water. The quality of these advances each year, but hasn't reached the capacity that the goose feather has.
Features:
Your measurements are 205 x 75 x 48 cm (open) and 13 x 30 cm (closed) and your weight is only 800 grams, this makes this sleeping bag one of the lightest on the market.
To better understand what we are talking about the measures of this sleeping bag, put him alongside a two-liter soda bottle.
Its heat capacity is+7° (comfort)+3° (limit) to-12° (extreme), the manufacturer guarantees to -14° in extreme uses.being recommended for use in moderate cold temperatures as those found in Brazilian mountains 2,000 meters up.
It has the inner layer with stuffing into goose, which is the best thermal insulator. In addition, the plume of goose is lighter and, besides being more compact, also expands more and insulates better than cold compared to the synthetic fibers.
The goose down used by Deuter are 80/20 aspect ratio, i.e. 80% and 20% other small, which makes this bag extremely light and small. On construction of the sleeping bag Trek Lite tissues, internal and external, are connected by straight dividers. H cameras created by these rectangular partitions are filled with goose feather that can expand to fulfill your complete insulation function.
Construction:
The cameras in the form H where the feathers are stitched three to three, to avoid displacement of the feathers and the consequent decrease in efficiency. Used in sleeping bags Trek Lite 250 and 300 Deuter.
The external tissue Pro Lite RS 30 is an ultra-thin ripstop nylon, very soft to the touch and extremely lightweight. It's a very thin fabric, but offers great stability and resistance to abrasion, thanks to your ripstop structure. Pro Lite RS tissue is durable and quick drying.
Settings:
When we open the sleeping bag, soon we can see the zipper with velcro closure, thus ensuring that he is not open at night. Another detail that he has is a label stitched to the side of the zipper with information about the temperature bearable.
We can see the zipper with velcro closure, thus ensuring that it opens at nightTemperature ranges.
Own zipper YKK of course double which can be opened from the inside or from the outside and allows coupling with another sleeping bag, if you have a girlfriend, you can transform this sleeping bag in a double bag for couple, making your camping trip more pleasurable. Another interesting detail about the zipper, he has inner lining, thus preventing direct contact with your skin, further increasing comfort while sleeping.
Double zipper. Inner lining, thus preventing direct contact with your skin.
Talking about the zipper we can notice that the inside of the sleeping bag, near the feet, has a hood for the zipper, what is it? Have the function of protecting the end of zipper, thus preventing suffering some damage or if open during the night.
Internal compartment has pockets with velcro closure and can be stored items of value or your cell phone, along with this pocket has a sticker with the product specifications.
Inside pocket with warning label.
Also features a hood with opening and closing adjustments, with the function of improving body and heating causes you can adjust for perfect way around your neck. Because he's a sleeping bag with great power of thermal insulation has a heating collar which helps in retaining the air inside the sleeping bag.
Adjustments of the hood and collar.
Externally the sleeping bag has two handles small, located near their feet, serve to hang, thus preventing the love plumes when you are not using it.
Specifications:
Total weight: 800 g
Filling weight: 250 g
Shoulder width: 75 cm
Width in feet: 48 cm
Length: 205 cm
Maximum height: 1.85 m
Closed dimensions: 13 x 30 cm
Filling: high-quality goose plume 80/20
Inner fabric: 100% PRO lite 50/Polyester
Outer fabric: PRO lite RS 30/100% Nylon
Conclusion:
To test this equipment in the serra gaúcha, with temperatures between 0° to 10°, we noticed that there's a great heating power, keeping well the body temperature, the overnight drive is fairly easy, the zipper works great, no leaps occur. If you want a reliable, lightweight, compact equipment and with large heat capacity, this will definitely do the trick.
Positive points: Lightweight and compact, large heating power.
Negative points: The value of the product can several actual R R $650 the real $800, depending on the place to buy.
Recommendations, care and tips:
Can be used in cold regions in southern Brazil, but preferably in places that have low humidity, in mountains of up to 2,000 meters of altitude and cold.
To maintain the quality of feathers when you are not using the equipment, the ideal is to keep it open, out of the bag, this will ensure longer life to your sleeping bag, thus preventing the love plumes and damaging your heating power.
Ideal for keeping the sleeping bag dry, is to use a waterproof bag when transporting, this ensures an extra waterproofness, because we know that it is built with goose down and feathers may not get wet, because if you don't your thermal capacity will fall considerably, making it much heavier.
If you need more heating power, but don't want to buy a sleeping bag heavier and bulky, one option is to use the Trek Lite+3 in conjunction with the Reactor Thermolite Liner Extreme*, which will offer you a great increase of temperature.
Light Fiber that combines thermally efficient polymer with hollow Microfiber that warms quickly and retains the heat. Results in well ventilated fabrics to remove moisture on contact with the skin, allowing your evaporation. This fabric is used in the Liner Thermolite ® Extreme Reactor.
Inflate the air bag before use! What insulates the temperature, that is causes the sleeping bag her heat, the air that is inside of the synthetic fibers, so before going into your sleeping bag the air to inflate the fibers to fill.
In time to save the sleeping bag, it is wise to go smashing it into the bag, that way you avoid creases that could damage the filling.
Where to buy:
The purchase of the waterproof sleeping bag Trek Lite+3 degrees of Deuter can be performed at pimasleepingbags.com.
Gallery
Deuter Trek Lite 300 Sleeping Bag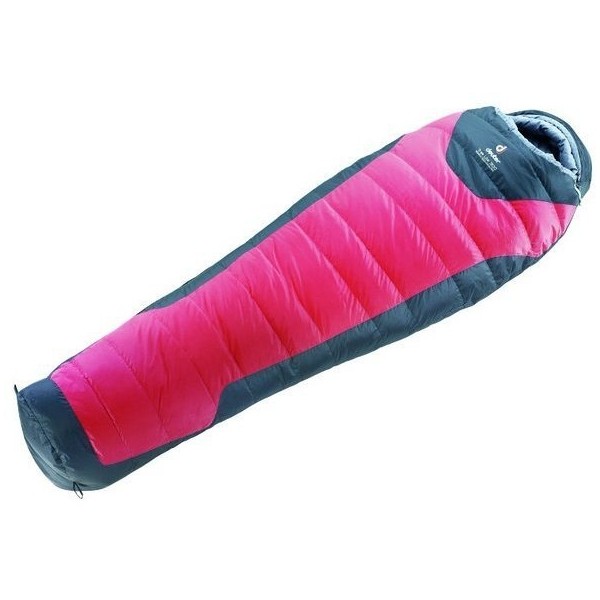 Source: www.outdoorkit.co.uk
Deuter Trek Lite 300 Down Sleeping Bag
Source: www.top-gear.co.nz
Deuter Trek Lite 200 Sleeping Bag
Source: www.outdoorkit.co.uk
Trek Lite 300, Spací pytel Deuter
Source: www.hudy.cz
DEUTER TREK LITE 200 – Spalne vreče
Source: suvelsport.si
Deuter Trek Lite 250 Sleeping Bag
Source: www.outdoorkit.co.uk
Deuter – Trek Lite +8 – Down-Fill Bags
Source: www.lockwoods.com
Deuter Trek lite +8 : Sleeping Bags : Snowleader
Source: www.snowleader.co.uk
Deuter Trek Lite 250 SQ Sleeping Bag (SALE ITEM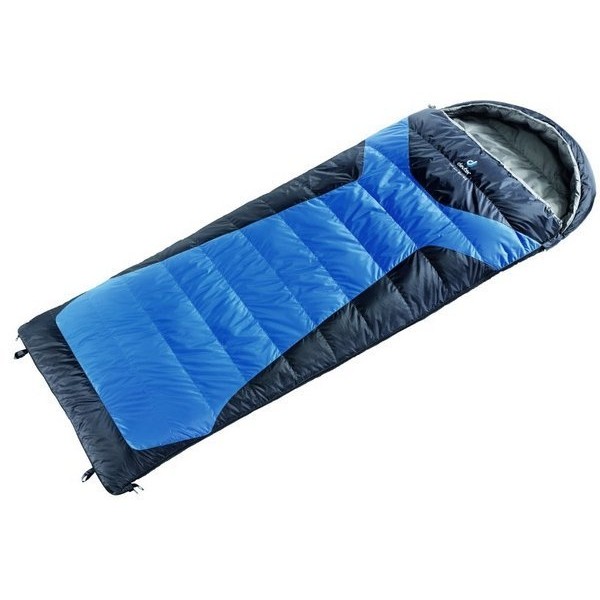 Source: www.outdoorkit.co.uk
Deuter Trek lite +8 : Sleeping Bags : Snowleader
Source: www.snowleader.co.uk
DEUTER Trek Lite +3° Down Sleeping Bag (2014 Model) Red …
Source: www.amazon.co.uk
Deuter Trek lite -2 : Sleeping Bags : Snowleader
Source: www.snowleader.co.uk
Allgoods Bush Hut Trek Lite Sleeping Bag
Source: allgoods.com.au
Trekking Rucksack Trek Bag 70
Source: www.outdoorer.com
Lafuma Trek Junior Sleeping Bag
Source: www.gearzone.com
350x Sleeping Bag – Viking Trek
Source: vikingtrek.com
Diamir 900 Down Sleeping Bag: K Series
Source: www.phdesigns.co.uk
STS Trek TkII Sleeping Bag Short Right Zip
Source: www.snowys.com.au
Trek WTkI Women's Sleeping Bag
Source: www.snowys.com.au
Buy Yellowstone Single Trek Lite Classic Mummy Sleeping …
Source: www.outdoorcampingdirect.uk