A good supply of nutrients, vitamins and minerals is important even before pregnancy. Because the body must provide already important vitamins such as folic acid in the first weeks after conception in sufficient volume, so at a time, where a woman often not even know she is pregnant.
We have Dr. med. Helmut Mallmann talked about this topic.
Editorial:
Mr. Dr. Mallmann, plays a role in fact the food on the way to the child?
Dr. H. Mallmann:
A pronounced nutrition of lack of can significantly reduce female fertility. The nature helps here by saying: the body can wear now no more stress such as a pregnancy. Such diets of lack of but rarely occur in our region. Although scientific studies have shown that very thin women or Leistungssportlerinnen sometimes must wait on their child. Yet the opposite is much more common with us the case: severely overweight can fertility actually adversely affect.
Editorial:
How can excess weight affect fertility?
Dr. H. Mallmann:
Certain substances in the adipose tissue affect the hormone balance and can decrease fertility so. A woman is strong or even very severely obese, one reason can be so, which is why she is not pregnant.
As so often is a largely normal weight – the best here the Golden middle way – so. However, not only the quantity but also the quality of the diet plays a role. If no identifiable physical causes limiting fertility, a conscious, healthy diet can affect positive fertility.
Editorial:
What pairs with infertility into consideration so when the diet?
Dr. H. Mallmann:
A good supply of nutrients, vitamins and minerals is important even before pregnancy. Because the body must provide already important vitamins such as folic acid in the first weeks after conception in sufficient volume, so at a time, where a woman often not even know she is pregnant. Therefore gynecologists recommend women intending to become pregnant far before pregnancy to take a folic acid supplement as a precaution. There are even pills, folic acid. But, you are still not allowed in Europe.
Editorial:
Is it true that zinc in fertility and pregnancy of meaning is?
Dr. H. Mallmann:
In fact, recent large studies have confirmed the importance of zinc in the United States. Zinc promotes the oocyte maturation and also regulate intervening in hormone metabolism. In pregnancy, it is necessary for the cell division and the development of the child. By the way, zinc is used in men long to improve sperm quality.
Editorial:
What has changed in the pregnancy? Should and can a pregnant woman then "for two food"?
Dr. H. Mallmann:
Not as far as the amount, because the calorie requirement increases at first only slightly during pregnancy. The need for vitamins, minerals and trace elements is, however, greatly increased. To meet this high demand, a low-emission, balanced and vitamin-rich diet is ideal. To eat, for two more means that you become aware of the following: everything you eat now, come directly to your baby.
Editorial:
In other words, a pregnant woman can just don't continue eating as usual?
Dr. H. Mallmann:
Here one must distinguish between two things actually: one a pregnant woman should eat as healthy and whole-value. She already did this before pregnancy, it should of course maintain this form of nutrition. On the other hand, there are but some actually "healthy" things that now no longer should eat a woman during pregnancy. First and foremost, it's about food infections because of the risk for the baby if at all possible to prevent.
Editorial:
What foods are off-limits during pregnancy?
Dr. H. Mallmann:
Generally, pregnant women due to the risk of not completely excludable infection should eat fish and meat only in under-cooked State, i.e. not raw or smoked. Eggs and dairy products should by be heated also (E.g. no raw milk cheese, not tiramisu). Because of the risk of toxoplasmosis primary infection should be washed in addition good fruit, raw vegetables and salad before eating free-range. You however accidentally once ate one of these foods, you must nevertheless not worry too much. The risk is really low. However, pregnant women should principle on alcohol.
Editorial:
And what foods should be on the menu now prefers to cover the nutritional needs?
Dr. H. Mallmann:
Lots of fruits, green vegetables, salad, whole grain products and certainly from time to time meat and fish. So, which is commonly known as balanced mixed diet. The oft-cited "five portions" of fruit or vegetables a day–and the best time and again different varieties and colors are ideal. Nevertheless, it is not always possible only through the nutrition sufficient to cover the growing vitamin and nutritional needs. Most increases the need for folic acid, zinc, iodine, vitamin B6, vitamin D and iron. Even with balanced nutrition, a food supplement is recommended here may. When unilateral dietary habits anyway.
Editorial:
The demand for iron doubled in pregnancy. Why is that and how can an adequate supply of iron?
Dr. H. Mallmann:
Iron is so important because it plays a crucial role for the formation of blood and the oxygen transport in the blood. The expectant mother must provide Yes actually two blood circuits. Iron from animal sources such as liver sausage, blood sausage or Turkey meat is easier for the body to absorb than from vegetable sources like for example, peas, beans, lentils, or wheat bran. Therefore, meat products should be just also again on the menu. Served best with a splash of lemon, because vitamin C promotes iron absorption. Otherwise, you can drink of course a glass of Apple or orange juice for dinner.
Note You should but that minerals, such as calcium or magnesium interfere with the absorption of iron in the body. Just magnesium is prescribed as additional preparation against premature labor pains and leg cramps often pregnant women. Then, make sure that lie between the intake of iron and the magnesium preparation as three to four hours.
Editorial:
You have addressed the iron supply: what should vegetarians or vegans look for?
Dr. H. Mallmann:
Who eats vegetarian, must combine foods very specifically in pregnancy or but otherwise meet the additional demand. Vegetarians who eat dairy products and eggs, but abstain from fish, should complete at least Omega-3 fatty acids. Vegans, who avoid all animal products, are at risk of a deficiency of vitamins (especially vitamin B12) and minerals. Doctors therefore strongly advise these women to take during pregnancy micro nutrients in the form of an appropriate dietary supplement.
Mr. Dr. Mallmann, thank you very much for the interview.
Gallery
Fertility Diet: The Natural Fertility Diet Nutrition …
Source: natural-fertility-info.com
Best 25+ Fertility food for women ideas on Pinterest …
Source: www.pinterest.ca
Beautiful Babies: Nutrition for Fertility, Pregnancy …
Source: www.amazon.com
Infographic: A Guide to The Fertility Diet | Wellness
Source: health.usnews.com
122 best Infertility Nutrition & Recipes images on …
Source: www.pinterest.com
8 Things You Must Do Before Getting Pregnant …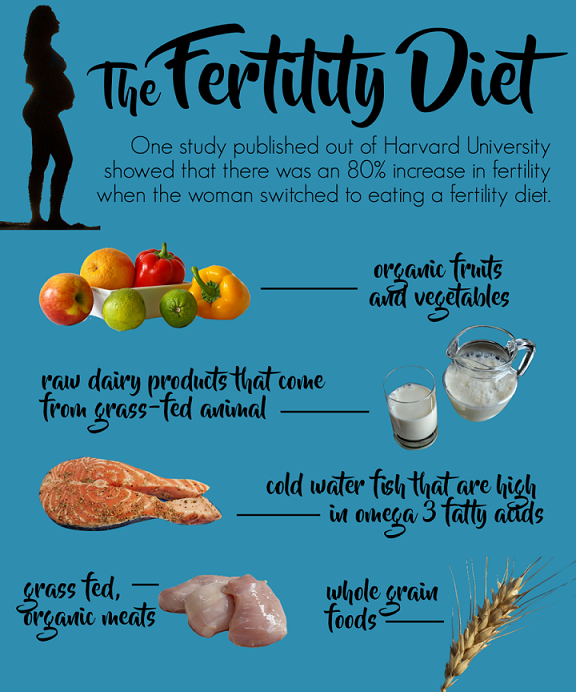 Source: www.conceiveeasy.com
130 best Trying to conceive….. images on Pinterest …
Source: www.pinterest.com
The Fertility Diet Getting pregnant naturally. Fertility …
Source: webcodeshools.com
Great Stuff to Know: Diet for Fertility & Pregnancy
Source: www.tradebit.com
Small Victories, IVF Consult and a Handy Fertility Food …
Source: withgreatexpectation.com
Best 25+ Getting pregnant ideas on Pinterest
Source: www.pinterest.com
How certain foods, drinks affect fertility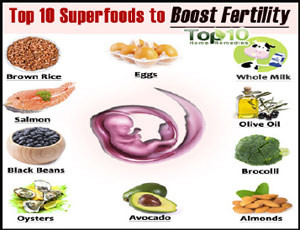 Source: www.vanguardngr.com
10 Ways to Optimize a Vegetarian Diet for Fertility …
Source: holisticsquid.com
Boholistic Mom Fertility Diet: The Plan for a Healthy …
Source: boholisticmom.com
158 best Fertility News & Events images on Pinterest
Source: www.pinterest.com
Southern Mamas » Fertility/Adoption
Source: www.southernmamas.com
Bone broth for fertility, pregnancy, and postpartum …
Source: www.pinterest.com
1000+ images about Fertility Fact Friday! on Pinterest …
Source: www.pinterest.com
16 best Infertility Hospitals Center & Treatment …
Source: www.pinterest.com
800 best Fertility Tips images on Pinterest
Source: www.pinterest.com