Simply a cannon of light, small monster charms this Nitecore series impresses with the quality of the set, super battery life, range and power that put these lanterns on top of the most powerful lanterns in the world.
NiteCore release The TM36 Tiny Monster flashlight lives up to its "monster" name. Powered by a super battery that equals 8 high performance 18650 type batteries, it generates a strong 1800 Lumens thanks to the most efficient LUMINUS SBT-70 LED of the brand. It has five levels, from 1800 Lumens to 50 Lumens plus the 3 special tactical settings, including a stroboscopic or strobe mode to signal or misdire a target, SOS and help signaling mode. All this is accessed in a practical way by the switch which is also indicator of battery charge also this flashlight is compatible with brackets and tripods for use on board or for photography.
Although its high power and long range of incredible 1100 meters, what stands out most in the nitecore TM 36, is the durable construction in monobloc chassis of aeronautical aluminum alloy and military class anodized finish that gives it resistance to impacts and fading, is resistant to water up to 2 meters underwater. The four LEDs are protected by a high-strength tempered ultra-transparent mineral glass lens with anti-reflective coating.
This rechargeable flashlight also has intelligent circuits of anti-heating, anti-reverse polarity and anti-charge or discharge protection. It is available in GARYFLASHLIGHTS.
* Uses LED LUMINUS SBT-70
* Uses large battery equivalent to 8 18650 batteries (Included)
* 5 brightness levels in addition to Strobo, SOS and Location Beacon
* Maximum illumination of 1800 lumens
* Advanced temperature regulation technology (ATR)
* It has a maximum beam intensity of 310000cd and a range of up to 1100 meters
* Easy operation for changing modes
* It has 5 brightness levels and 3 special modes
* High efficiency circuit board provides battery life of up to 610 hours
* Built-in power indicator light shows the remaining battery power
* Built-in power indicator displays battery voltage (0.1 volt accuracy)
* LCD panel shows temperature, voltage and autonomy (remaining charge time)
* Reverse polarity protection prevents damage caused by improperly inserted batteries
* The rear tripod socket brings extra functionality
* Tempered ultra-clear mineral glass with anti-glare coating
* Constructed from aeronautical aluminum alloy the same used in the construction of airplanes
* Military grade anodized finish HAIII
NiteCore Brand
Product code TM36
LED Type LUMINUS SBT-70
High capacity battery included
Luminous flux up to 1800 lumens
Run time up to 67 hours
Distance 1100m (max)
Intensity 310000cd (Max)
Operating modes Turbo / High / Medium / Low / Ecological / Strobe / SOS / Location
Turbo (1800 Lumens / 1h 45min)
High (800 Lumens / 5h 30min)
Medium (400 Lumens / 11h)
Low (200 Lumens / 21h)
Ecological (50 Lumens / 67h)
SOS strobe and Localization (800 Lumens / 5h 30 min)
Length: 278 mm
Head diameter: 90 mm
Tube diameter: 50 mm
Weight 1344 grams (without battery)
Content:
* One Nitecore Led Spotlight Flashlight TM36
* 1 Nitecore D4 Smart Charger with 4 slots
* 1 Super Nitecore Protected Battery, high performance 25000 mAh
* A 5 year Warranty Certificate against manufacturing defects
* A Nylon Safety Strap
* One Spare Fitting Ring
* A User Manual in Various Languages
Gallery
Nitecore TM36 Tiny Monster Rechargeable LED Flashlight …
Source: www.bhphotovideo.com
NITECORE TM36 Tiny Monster Series Rechargeable NBP52 LED …
Source: www2.knifecenter.com
NiteCore TM36 Lite 1200 Yards Rechargeable Searchlight LED …
Source: www.longhorntactical.com
NItecore Tiny Monster TM26 Quadray 3500 Lumen Flashligh …
Source: www.doovi.com
Nitecore NHM10 Handle Mount Kit for TM11, TM26 and TM36
Source: www.liteshop.com.au
NITECORE TM36LITE Tiny Monster Series Lite Rechargeable …
Source: www.knifecenter.com
NItecore Tiny Monster TM26 Quadray 3500 Lumen Flashligh …
Source: www.doovi.com
Nitecore TM36 LED Flashlight, LED Spot Light, High Power …
Source: lightorati.in
Nitecore TM36 Lite Tiny Monster Compact Torch
Source: www.nitecore.co.uk
Buy NITECORE TM16GT Tiny Monster LED Flashlight 1003M …
Source: chinaprices.net
Nitecore – Futuristic Flashlights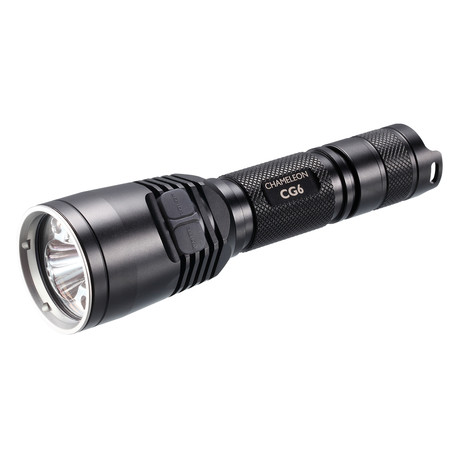 Source: www.touchofmodern.com
JETBeam DDR30 3200 Lumen Flashlight Extended Review
Source: phimvideo.org
another cheap led flashlight hack
Source: www.doovi.com
SOG MacV Multi-Tool
Source: hiconsumption.com
NITECORE TM36 Lite Jarak auh 1 Km
Source: supersenter.com
DEWALT Home Torches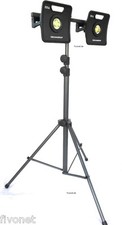 Source: www.ebay.ie
CREE XM-L T6 1-LED 3800LM 5 Modes Zoom LED Flashlight T …
Source: www.doovi.com
Magicshine MJ-880
Source: www.doovi.com
NITECORE TM36 Tiny Monster Series Rechargeable NBP52 LED …
Source: www2.knifecenter.com
Nitecore TM36 Tiny Monster Luminus SBT-70 1800 Lumen LED …
Source: goinggear.com