With the fundraising campaign ended just yesterday with a huge success (over $1,800,000 crops compared with 380,000 required), we learn that the first tablet Jolla with Sailfish OS will be officially distributed in our country from Q2 2015.
READ ALSO: Jolla Tablet triples the goal and introduces three new campaigns
There are still no indications on price for our country, but keeping in mind that the official one is 249$, we hope that it does not exceed the same amount in euros. While waiting to find out, we leave you the original press release for Italy.
RCH Imports ready for the arrival of the tablet JOLLA
Widespread activity throughout Italy, service and value added services
RCH Imports, exclusive distributor in Italy of the innovative smartphone  JOLLA running  Sailfish OS, capillary distribution work continues on the peninsula with a more objective: the upcoming launch of the tablet JOLLA. The great success with the crowdfunding campaign promoted by JOLLA IndieGogo platform for the launch of its first tablet – concluded today with more than one million and eight hundred thousand dollars collected! – has brought great enthusiasm.
There are many reasons why the tablet project JOLLA put wings surpassing expectations and focusing on a few hours after the announcement the aim of crowdfunding to 380K dollars, allowing early the first commercially available tablet completely funded from below. One of these reasons is the philosophy "People Powered" world soul Jolla that takes shape in the Open Source operating system and independent Sailfish OS. This is indeed the heart of Finnish start-up that has dared to challenge the great and I was able to involve a host of competent developers around the world: from product concept to its development – as happened in the case of the smartphone–the result? An operating system optimized for the specific device in order to achieve maximum performance, respect for privacy, extensive customization options, a navigation system based on gesture UI and true multitasking for a truly unique experience.As the smartphone, the Android apps will be compatible with tablet Jolla.
As for the hardware, to be reported in relation to the main competitor, the higher resolution (330 ppi), micro SD slot with up to 128 GB compatibility to increase storage space and the function consetirà that to run simultaneously 2 splitscreen applications on the same screen at a nominal price really attractive for the market of € 249.00.
"The success is getting the tablet is not surprising that much," said StefanoStefanelli, commercial Director of RCH Imports – RCH Imports immediately believed in the JOLLA. The idea of an open source operating system, where users offer their contributions to increase the quality of work, something innovative and revolutionary. JOLLA and Sailfish OS are open platforms for innovation can generate new ideas and new opportunities. JOLLA has developed a new way of thinking about your smartphone and now the tablet".
Looking forward to seeing the new tablet Jolla also in Italian stores – distributions by RCH expected Imports in the second quarter 2015 – in the meantime you can buy the smartphone JOLLA at the price of € 299 in a network of electronics stores that grows by the day. A few months after the launch in Italy, the smartphone Jolla and Sailfish OS are starting to get users more skeptical and get noticed by those less experienced. Added to this is the pre and post sales assistance and many other value added services offered by RCH imports.
Gallery
Jolla announces tablet with Sailfish 2.0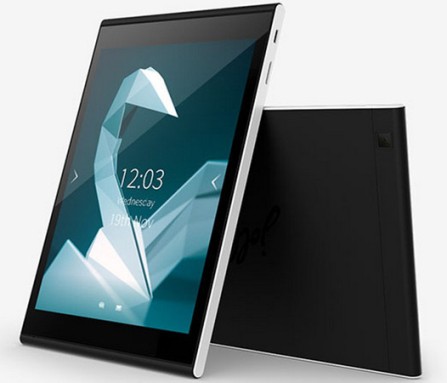 Source: dailytechtalk.com
Jolla Photo Gallery on Flickr – The Jolla Blog
Source: thejollablog.wordpress.com
Jolla's Aqua Fish swims into MWC 2016 to prove Sailfish OS …
Source: www.slashgear.com
Road to Sailfish OS 2.0 – Jolla NL
Source: www.jollanl.org
Estancia La Jolla (San Diego / La Jolla, California …
Source: www.tablethotels.com
ASUS Transformer Book T100 Chi Review: Better Laptop …
Source: tablet-news.com
Sailfish OS SDK January Update 2 Available Now – The Jolla …
Source: thejollablog.wordpress.com
Filet bowl, subbed tomatillo fresco for the spicy …
Source: www.yelp.com
If only you can smell how bad it is, just bought it too …
Source: www.yelp.com
Various dishes at the Brazilian snack stand
Source: www.yelp.com
Photos for John D Smoot, MD
Source: www.yelp.com.au
Chicken pad Thai and Thai iced tea with boba
Source: www.yelp.com
New Diet Pill- Can Fexaramine Trick The Body Into Feeling …
Source: www.realstylenetwork.com
The sand is perfect
Source: www.yelp.com
Photos for Carlsbad Lagoon
Source: www.yelp.com
Strawberry Spiderman cake for 4th birthday.
Source: www.yelp.com
Det beste tilbehøret til Galaxy Note 2 |
Source: blog.mytrendyphone.no
Fewer than 700 Jolla Tablets will ever ship; 21,000 …
Source: www.androidcentral.com
Sailfish OS Reviews: Shipping Schedule
Source: reviewjolla.blogspot.com
ASUS Transformer Book T100 Chi Review: Better Laptop …
Source: tablet-news.com