Winter is here, and days in the winter are colder than those in other seasons. At the same time, it is time to organize the closet. Actually,  people may expect the day when the winter is over, but doing something could help you enjoy chilly days. For example, you can spend a few minutes on organizing your wardrobe. The benefits of organizing the closet is that save precious time in everyday life as well as earning much more space for your clothes. Is it very worthwhile?
So come on! Check out the following practical tips on how to organize your winter clothes, how to get rid of the mildew smell that maybe has been for some days when clothes were stored and how to get rid of white clothes' stains that have yellowed due to being stored for a long period.
Get all the winter clothes out of the closet
Set aside a day or weekend. When you're more relaxed, remove all the pieces that were stored in the closet and place them on the bed for a easier view. And if you have other winter items, such as blankets and duvets, this is a good time to do that, too.
Make an assortment
Then, arrange the parts by category (coats, knitwear, trousers, accessories, boots, blankets, etc.) and check that what can be folded, what needs to be hung, and what you no longer use and what can be donated. Distinguish and get rid of the smell of closet and mildew and make sure that white pieces that are white.
Air or wash your clothes that you need
The best way to get rid of white clothes' stains which are yellowish is washing them with your favorite laundry soap along with a stain stick for white clothes because it contains bleaching agents in its formula. It is so practical that you don't even have to soak it.
For those clothes with smell, just put them to air for a few hours, preferably under the sunshine if the odor doesn't come out. Then it is recommended to wash the clothes as you do normally following the instructions on the label.
Now, if the worst thing has happened, and an item was attacked by mold or mildew, the best way is to wash it in the machine along with a non-chlorine bleach to avoid damaging the fabric. It should be noted that never use hot water to try to remove mildew stains or mold because heat helps to stains last longer!
Make good use of the closet spaces in your ways
Now that all your winter clothes are ready to go to the closet, put everything within reach of the hands and in its proper place. Remember that heavier coats require strong hangers such as wooden or acrylic hangers for no distortion. And wool sweaters and sweaters should not be hung for the same reason. The way to fold them is to follow the lines of their own.
What do you think of these tips? So it's easier to organize the costumes for the season, it isn't? How do you store your winter clothes? Tell and share your ways in the comments below!
Tags: winter, white clothes, closet
Gallery
Closet Organizers, Closet Storage Ideas & Clothing Storage …
Source: www.containerstore.com
Mod Man – Mens Fashion & Style
Source: play.google.com
Brilliant Ways to Organize Your Kids' Stuff
Source: www.icanteachmychild.com
RV Organizing and Storage Hacks {Small Spaces …
Source: organizingmadefun.blogspot.com
Basement Storage Ideas: Organizing A Texas-Sized Basement …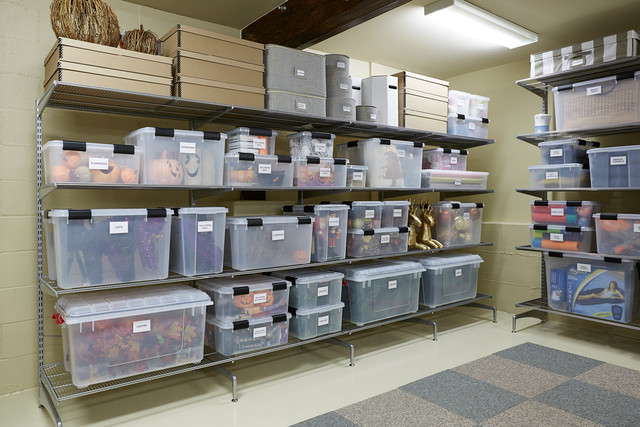 Source: www.containerstore.com
Fabric Storage Bin in Shelf Bins
Source: www.organizeit.com
Organize Your Closet: 9 Rules for What to Keep
Source: www.rd.com
Linus Grand Drawer Utensil Organizer
Source: www.interdesignusa.com
Stackable Plastic Storage Drawers
Source: www.organizeit.com
Kids' Rooms: Turning Chaos into Calm :: Organize With Less …
Source: organizewithless.com
Matilda Jane Clothing | Ella's Closet
Source: www.pinterest.com
PAX Wardrobe –
Source: www.pinterest.com
Iris Clear Plastic Tote
Source: www.organizeit.com
Laundry Folding Table
Source: www.organizeit.com
30 Things To Do This Summer
Source: www.theodysseyonline.com
Wall-Mounted Coat Rack with Shelf in Wall Coat Racks
Source: www.organizeit.com
The Most-Loved Yoga Legging
Source: wanelo.com
Horizontal Stacking Storage Shelves – White
Source: www.organization-store.com
10 Illustrations That Perfectly Sum Up The KonMari Method …
Source: jujusprinkles.com
18 Wardrobe Closet Storage Ideas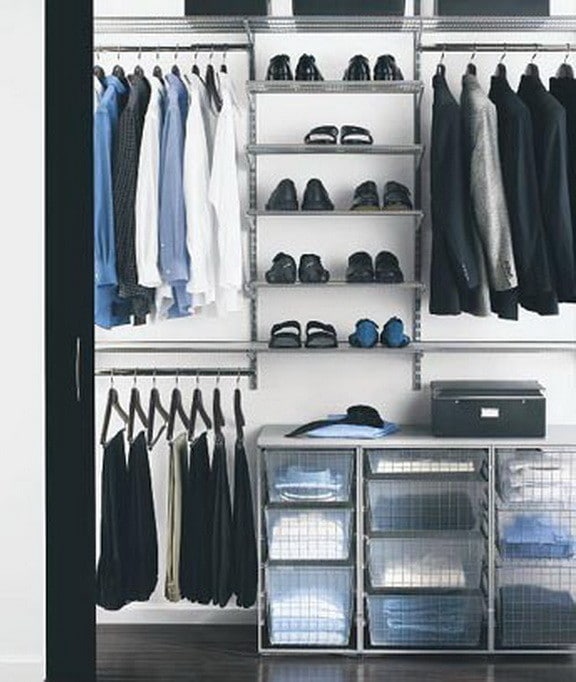 Source: removeandreplace.com